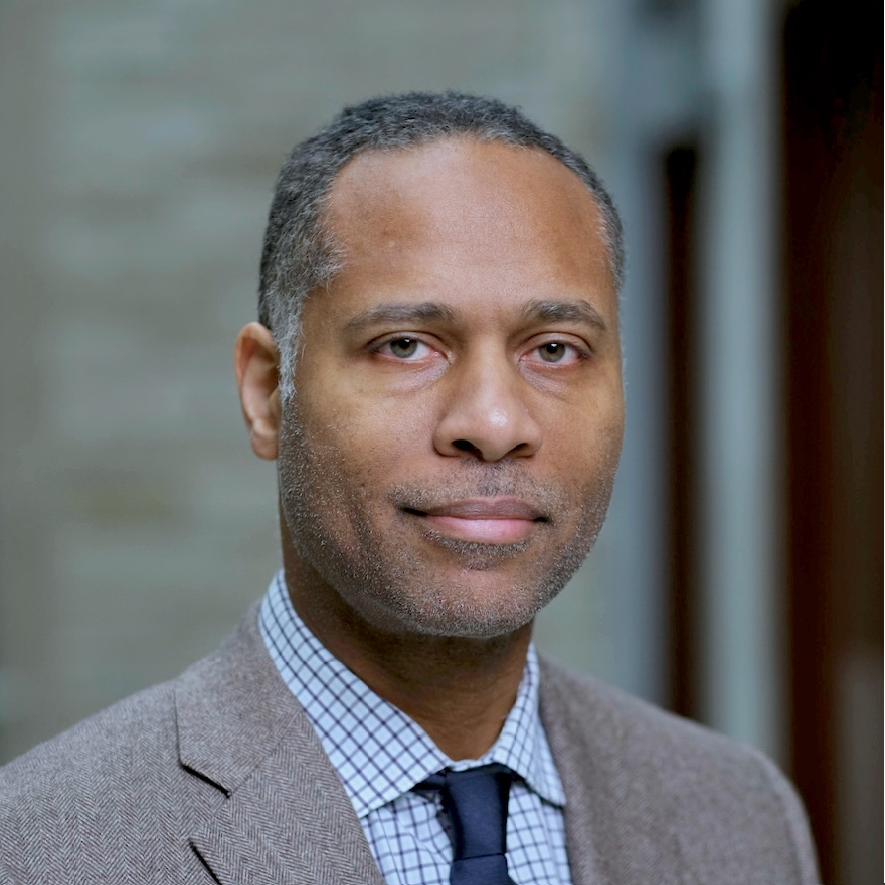 Guillermo A. Ameer, Sc.D.
Daniel Hale Williams Professor of Biomedical Engineering, McCormick School of Engineering
Professor of Surgery, Feinberg School of Medicine
Dr. Ameer is the Daniel Hale Williams professor of Biomedical Engineering and Surgery in the Biomedical Engineering Department at the McCormick School of Engineering and the Department of Surgery at the Feinberg School of Medicine, Northwestern University. He is the founding director of the Center for Advanced Regenerative Engineering (CARE). Dr. Ameer received his Bachelor's degree in Chemical Engineering from the University of Texas at Austin and his doctoral degree in Chemical and Biomedical Engineering from the Massachusetts Institute of Technology.
His research interests include biomaterials, tissue engineering, regenerative engineering, on demand patient-specific medical devices, additive manufacturing for biomedical devices, controlled drug delivery and bio/nanotechnology for improved therapeutics and diagnostics. Dr. Ameer's laboratory pioneered the development and medical applications of citrate-based biomaterials. These materials have been adopted for various bioengineering applications by hundreds of researchers around the world. He has co-authored over 300 peer-reviewed journal publications and conference abstracts, several book chapters, and over 60 patents issued and pending in 9 countries. Several of his patents have been licensed to companies to develop medical products. Dr. Ameer is a member of National Academy of Medicine, a member of American Academy of Arts and Sciences, a Fellow of the American Institute of Medical and Biological Engineering (AIMBE), a Fellow of the Biomedical Engineering Society(BMES), and a Fellow of the American Institute of Chemical Engineers(AIChE). Dr. Ameer is an Associate Editor of the Regenerative Engineering and Translational Medicine Journal, Deputy Editor for Science Advances, member of the Boards of Directors of the Biomedical Engineering Society (BMES), the Regenerative Engineering Society, and the American institute of Medical and Biological Engineering, co-chair of the BMES Diversity Committee, and a member of the Scientific Advisory Board of Acuitive Technologies, Inc. a company that is bringing one of his technologies to the musculoskeletal surgery market. Dr. Ameer is also a co-founder of several medical device companies.
Selected Awards and Recognition
Won BMES Athanasiou Medal of Excellence in Translational Bioengineering.(2023)
Won Excellence in Biomaterials Science Award. (2023)
Elected member American Academy of Arts and Sciences (2023)
Bioactive Materials Lifetime Achievement Award(2022)
The Chinese Association for Biomaterials Global Biomaterials Leadership Award (2022)
Society for Biomaterials Technology Development Award (2022)
Elected member National Academy of Medicine (2021)
Society For Biomaterials Clemson Award for Contributions to the Literature (2021)
Fellow Materials Research Society (2021)
Fellow American Association for the Advancement of Science (2019)
Fellow National Academy of Inventors (2019)
Martin E. and Gertrude G. Walder Award for Research Excellence(2019)
Fellow of the American Association for the Advancement of Science (2018)
Fellow of the American Institute of Chemical Engineering (2017)
Fellow of the Biomedical Engineering Society, Board of Directors (2014)
Fellow of the American Institute of Medical and Biological Engineering(2009)
NIH Challenge Grant, "A Revolutionary Therapy for Atherosclerosis: Liquid Cast Arterial Stents" (2009)
Northwestern University Drew Senyei, MD Translational Research Award (2006)
American Heart Association Established Investigator Award (2006)
National Science Foundation CAREER Award: Biodegradable elastomeric composite scaffolds for ligament reconstruction (2006)
Illinois Institute of Regenerative Medicine: Stem cell-based vascular tissue engineering Award (2006)
Wallace H. Coulter Early Career Translational Research Award (2005)
Invitee to the National Academy of Engineering's 10th Annual Frontiers in Engineering Symposium (2004)
Arnold and Mabel Beckman Foundation Young Investigator Award (2004-2007)
American Immigration Law Foundation Immigrant Achievement Award (2004)
Elected to Technology Review Magazine's top 100 Young Innovators in the world (2003)
American Heart Association Scientist Development Grant (2002)
The National Kidney Foundation's Victor M. G. Chaltiel Young Investigator Award (2002)